Enhance Your Team's Performance With These Online Tools
Collaboration is a word that you might have heard thrown around in recent years but it's much more than just a buzzword. Businesses have found that collaboration has seen an improvement in productivity and here's why: Collaboration means more communication and connectivity between team members, streamlining projects, and over time, increasing team performance. This doesn't happen overnight, nor does it always happen organically, and now that there online tools that can support the collaboration of your team, now would be the perfect time to adopt an online tool to enhance the performance of your team. It's not just collaboration tech that businesses are buying into, with ever-changing trends 2020 is set to see more businesses using SaaS tech. There are so many online tools out there that can support your team, it can be tough to know where to begin. Let us guide you through some of the ways you can use online tools to enhance your team's performance.
There are three key areas where online tools can be useful and in some cases, these tools cross over. But if you have identified an area that seems to be slowing your team down, these tools can help.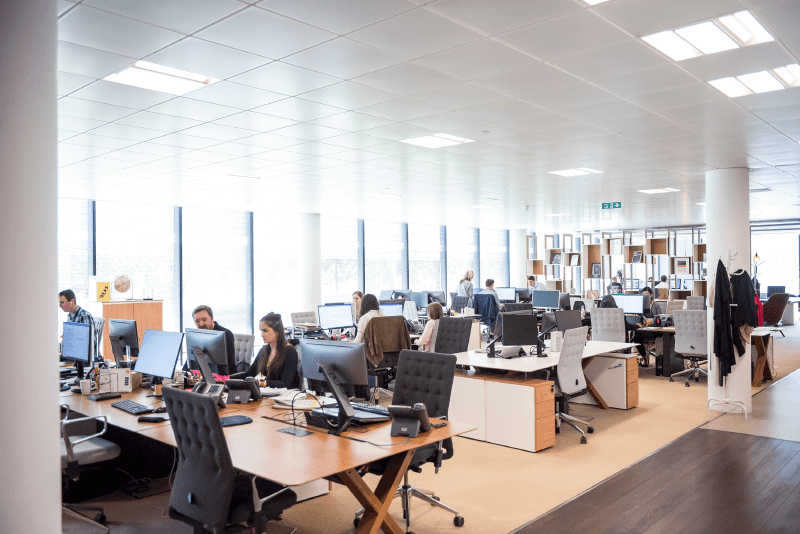 Task Management & Collaboration Tools
Trello
Trello allows you to create project boards in which users can attach due dates, add comments, and upload attachments. This platform also has a built-in work-flow automation feature which includes calendar and due date commands and custom card and board buttons. It's available to use online and via the app and seamlessly integrates with other apps like Google Drive.
Asana
Asana is used by companies worldwide to track the work of their employees. The feedback informs progress and performance with the use of boards which employees can comment on and add to. Like Trello, you can add deadline dates and set reminders. Asana is praised for maintaining organisation and facilitating work progress.
Google Drive
Google Drive is great for teams that require access to documents across the board. Google Drive features Docs, Sheets, Slide, Meet, Calendar, and much more. It's essentially a one-stop-shop for collaboration tools. And because it's Google, it means you work with contacts outside of your organisation.
Dropbox Business
Dropbox is known for its data storage and collaboration capabilities. The business version of Dropbox offers all the usual features of Dropbox but with more storage space, security and admin tools.
Clever Ads
This platform offers you a lot of free Google Tools to manage your Google Ads campaigns and other tasks, like a free keyword planner, free customer banners creator, time saver integrations with Slack and Microsoft Teams, one ad metric app for Android and Apple… and much more! Check all these free resources, they are really interesting for your business.
Communication Tools
Skype
In the age of remote working, Skype has become a consistent tool for online meetings and conferences through audio and video calls all around the world, without mentioning its instant messaging function. Through video chat, users can share their desktop/laptop screen in order for their recipients to view their work, and calls can be recorded. Best of all, it's free, easy to use, and connects people from all over.
Zoom
Like Skype, Zoom is a tool used for video calling and conferencing, however, Zoom can be used to create webinars and online workrooms. It also easily integrates with an impressive list of third-party apps such as Slack, Mailchimp, and Fresh desk. They offer four different subscription packages (starting with a free, limited subscription) which can be easily scaled up as your business grows.
Slack
Communication is made easy with Slack. Teams can create project-specific conversations Slack also allows users to integrate with apps like Google Drive so you can quickly access the content. Slack offers three subscription packages, the standard starting at £5.25 per person, per month.
Flock
Similar to Slack, Flock is a great tool for communication and starts as a free subscription with limitations that can be unlocked when you upgrade. It features audio and video calls, as well as, note sharing, reminders, and polls.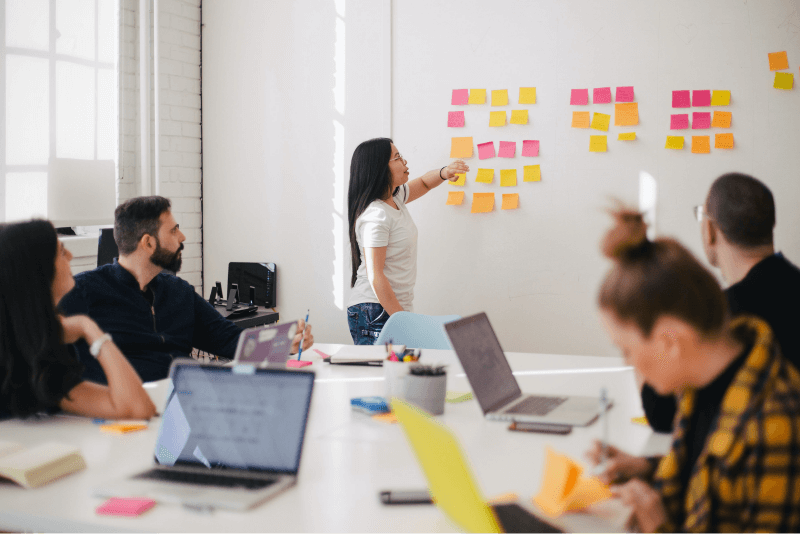 Time Management Tools
Calendly
Calendly is free software that makes scheduling easier for singular employees, the wider team, projects, and events. Calendly offers website integration and analytical insights into activity. It can also integrate with apps like Zoom for a seamless experience. Their pricing structure starts with a free package and goes up to $12 per user, per month.
Monday.com
Monday.com is a high powered calendar and scheduling software that prides itself on being an award-winning productivity app. As well as task scheduling, it features a time tracking option so your team can dedicate time to their tasks and on-the-go scheduling via the monday.com app. It also integrates with Google Calendar so everybody can keep their diaries in one place. You can try monday.com over a free period and their subscription packages offer multiple options depending on your company needs.
Reference:
Code Inspiration, Enhance Your Team's Performance With These Online Tools, https://codeinspiration.pro/blog/enhance-your-teams-performance-with-these-online-tools/, Code Inspiration, 30-04-2020