iOS
Development
All of your customers use a mobile device multiple times a day. In fact, just a year ago, Mobile traffic has surpassed Desktop traffic and hasn't looked back since. We help you establish your presence on all Apple platforms by providing native and hybrid applications.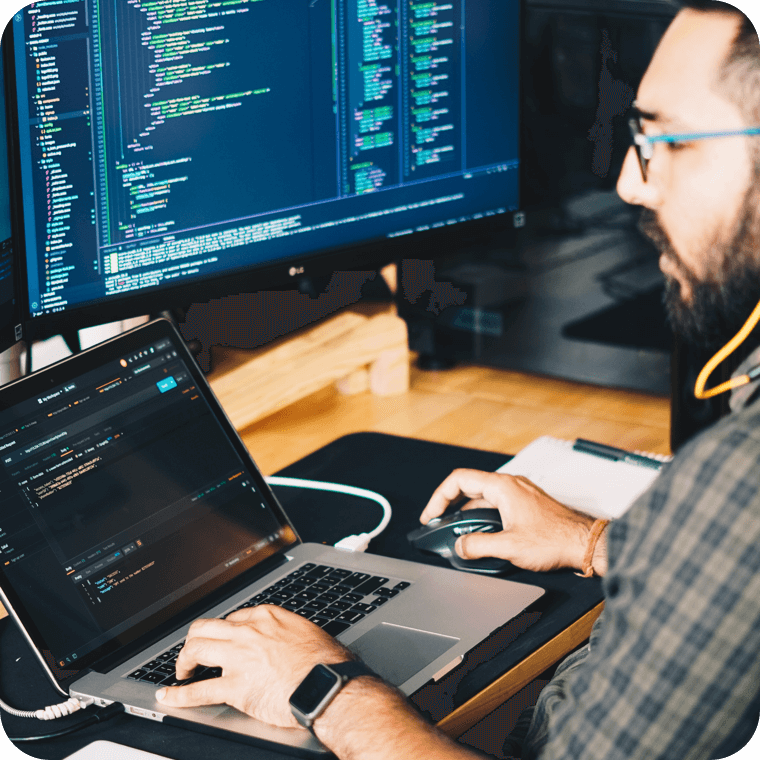 Apps that make Apple Store a little bit better
The most important part for delivering scalable iPhone applications is User Interface design and Prototype development. Based upon your idea and concept of the iPhone application, our developers follow a UI and Prototype development process seeking your approval at every point of time.
Our apps are tailor-made keeping in regard the specific design and development guidelines related to all individual platforms – iPad, iPhone, Apple TV, and Apple Watch. We have built apps for diverse use cases ranging from real-time analytics to route matching, geo-tagging, video streaming, and more.
Interested in working with us?
Providing a great experience is key because mobile is changing all the time – new devices, new systems, and new features – all are game-changers.
Contact us